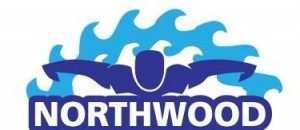 NORTHWOOD COVID 19 UPDATES PAGE
Good afternoon Everyone & Happy Friday..!!
I hope all of you are doing well during this crazy time.  I would like to thank each of you for your patience as we navigate these challenging times.
The Executive Team of the Board of Directors has been meeting weekly by Tele Conference to discuss and be abreast of the ever changing world.
I would like to share with you an update of where we are as of today:
Opening Weekend – The Executive Team remains optimistic that NW will open as planned on Memorial Day weekend.
Pro Pools – Pro Pools, Brandon, Tony, Greg and Daryl will be onsite Tuesday April 7th to open our pool.  Pro Pools and NW is asking for a minimal number of people onsite in order to maintain social distancing.
Pools & Grounds – Property Management is allowed during the "stay at home" order.  Greg and Daryl are working on small projects during this downtime in order to keep positive momentum moving forward.  They are practicing social distancing.
Membership – We continue to encourage everyone to continue to pay their membership dues by April 30, 2020.
Thank you,
Jeremy Brown
President
Northwood Club, Inc.