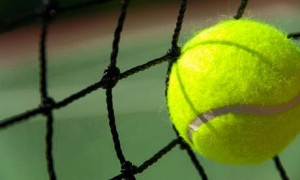 Summer 2021
Northwood Tennis Program
Northwood is pleased to offer a premiere tennis program to members and guests. Lessons are available for every level of player and every age! Never played before? Try a private lesson to get started. Kids interested in trying a new sport? Our Beginner Youth Group Lessons are a great place to learn for elementary and middle school ages. Experienced players can get weekly workouts at our Intermediate Drop In Clinics.
BEGINNER Youth Group Lessons
(Monday – Thursday 9-10AM)
Session 1 – June 14th-18th
Session 2 June 28-July1
Session 3 – July 12-15
 Session 4 – July 26-29
Session 5 – August 9-12
Intermediate CLINICS
Tuesdays 6:30-8PM
Saturdays 10-11:30AM
Courts Available for Free Play 
Monday – Friday noon – 8PM
(Exception – Tuesday nights 6:30-8PM)
Saturday noon – 8PM
Sunday noon – 8PM
Courts Unavailable
Monday – Saturday 9AM – noon
Kevin Reynolds, Instructor, Racquet Professional
Kevin has been involved with tennis for over 30 years. He played varsity tennis at Smithsburg High School, competing at #1 singles his junior and senior years. He now competes at the 4.0/4.5 level in a variety of USTA leagues.
Kevin was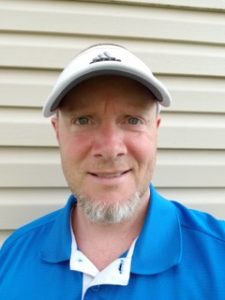 the head tennis coach at North Hagerstown High School for six years, where he led both the boys and girls teams to multiple Washington County titles. He was named the Herald Mail Tennis Coach of the Year in both 2015 and 2016. In addition, Kevin also coached Unified Tennis for three years at North Hagerstown. Following his Unified coaching stint, he became the Unified Tennis State Chair for the Special Olympics of Maryland, overseeing the scholastic program for the entire state of Maryland.
Kevin is a member of the Professional Tennis Registry and is a Certified Stringer with the United States Racquet Stringers Association. Beginning at age 14, with his first stringing machine, he has over 30 years of stringing and racquet customization experience. 
For more information or to schedule lessons, please contact Kim Hine at kimberlyhine@icloud.com.
Register Here for Tennis Lessons: