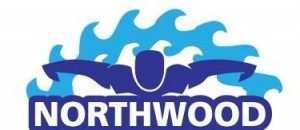 NORTHWOOD COVID 19 UPDATES PAGE
Good afternoon Fellow NW members,
I hope everyone is well, healthy and safe.  Our journey continues as we navigate these crazy Covid-19 times.  We are all watching the news to hear the latest and greatest.  Topics and opinions are all over the place.
We stayed the course to open this weekend, but Phase 1 of the Governor's plan did not include us.  Volunteer board members, Brandon and his awesome team of life guards  and Pro Pools have been onsite preparing for opening day.  We are 90% ready to go when we get the "All Clear" from the Governors office and local Washington County Health Department.  The grounds look great.  Hats off and many Thanks to Greg Jimenez and Daryl Long (Pools & Grounds committee) and everyone who came out to help.  Thank you.
We speak weekly with the Health Department and watch for press conference from the Governor.  The executive team of the board meet by Zoom weekly to discuss current events.
I am disappointed that we are not able to open tomorrow as planned.  I know we all look forward to opening day and opening weekend.  I remain encouraged that we will open in a matter of weeks.  The Governor has a way of making an announcement and action taken with in 48 hours, which is why we have be diligently working to be "ready to go".
With the Covid-19 Crisis, we had to make some serious decisions on gathering and activities at the pool.  Here are a few points I need every member to be aware of:
Bring your own chairs – Northwood has removed all of the plastic lounge chairs from pool side.  The CDC recommendations on cleaning are just beyond what are staff is capable of keeping up with.
Bring you own toys, balls, etc – The tether ball will not be connected this year.  We will not be handing out bats, balls, etc for the kids to play with.  The volleyball court will be open for play, you will need you own vollyball
Family Herding – I think everyone naturally does this anyway, families are encouraged to sit together in a group
Social Distancing – We have over 5 acres of beautiful grounds.  There will be areas used, that haven't been used much in the past.  We have plenty of grass to accommodate members as long as they spread out.  Please be mindful as we are entering and exiting the pool.  Take turns.  Keep your distance.
Use of Masks – We are asking the membership to use masks when in and around the bath house.
https://www.swimmingworldmagazine.com/news/covid-19-pools-guidance-updated-by-cdc-on-healthy-environments-operations/